Track-POD Dispatching and Electronic Proof of Delivery System for Microsoft Dynamics NAV - Helping you to reduce costs, duplication and paper flow, and increase productivity, efficiency, customer satisfaction and profits.

A. B. Computer Systems is an Authorized Reseller of Track-POD, an advanced electronic Proof of Delivery application. It is an all-in-one mobile solution for effective and efficient route planning, real-time driver performance monitoring and delivery confirmation. This unique paperless delivery system includes route planning features for arranging multi drop deliveries and pickups with ease. Track-POD's outstanding features include GPS vehicle tracking, instant messaging between dispatchers and drivers, and electronic proof of delivery (ePOD). It can easily capture signatures and pictures to be used as a proof that a delivery was successful.
Dispatchers, field transportation officers, freight management teams and business owners no longer need to use obsolete GPS tracking devices or make frequent phone calls to confirm the status or location of the freight and the driver. Mobile phones can now be used to effectively organize, coordinate, and monitor all aspects of delivery tracking and dispatch management in a very convenient and efficient way. Track-POD is the answer to the requirements of many companies for a fast, accurate, cost effective, and easily accessible delivery service monitoring system. The ePOD application can be downloaded and set up quickly on your drivers' cell phones, so your company can start using Track-POD to receive GPS based directions to each customer's location, to record electronic proof of delivery, control pickups at customer locations, record arrival and departure times, and communicate with the dispatcher.

Features:
Delivery Management

- Easily manage your deliveries and pickups.

Integration

- Track-POD is integrated with Microsoft Dynamics NAV.

Route Optimization

- Plan and optimize your routes in seconds to get the best routes.

Paperless

- Driver receives the route with the details of each delivery order on their cell phone.

Real Time Tracking

- Using the cell phone GPS, track routes and delivery progress on a map in real time.

Notification and Message

- Send jobs and delivery notifications in real time to the driver.

Analytics Reports

- Use unique analysis tools to create various comprehensive reports with the ability to export to PDF & Excel.

Delivery Status Indicators

- Find out if deliveries and routes are completed successfully.

Route Modifications

- Send changes directly to the driver's cell phone.

Order Pickups

- Drivers receive instructions for pick-up of returnable items on their cell phones.

Arrival and Departure

- Monitor arrival and departure time for every Waypoint (delivery stop).

Texting

- Dispatcher can text with each driver directly from the dispatch board.

Custom Programming

- Our team can create an interface with your ERP system and also customize the software to meet your requirements.

Visual Communication

- Dispatcher receives instant updates on any delivery issue with reasons and pictures.

Geotags and Timestamps

- Capture geotags & timestamps to know where and when the ePODs have been received.

Direct Call

- Driver can call your customer directly from the delivery driver app.

Easy Navigation for the Driver

- Drivers navigate to the delivery destination directly from the Track-POD app with voice instructions.

Delivery Tracking by Customers

- Let your customers track their deliveries in real time, such as viewing the location of the arriving truck.

Electronic Proof of Delivery

- Real time capturing of POD signature (ePOD), pictures and delivery time: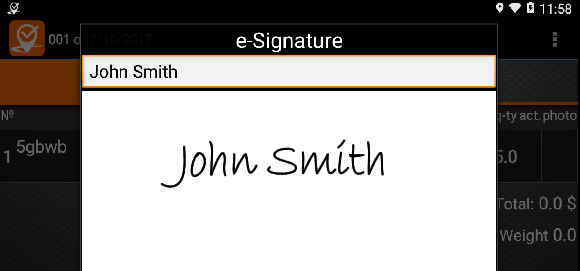 ---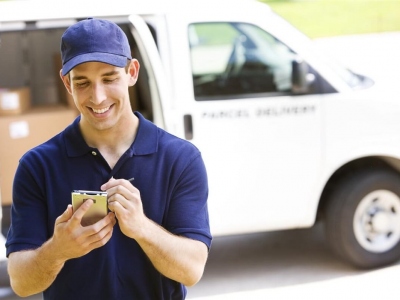 Proof of Delivery - ePOD
Your customers can now sign for each delivery on the Track-POD cell phone. The signature is captured by the system and is visible to the dispatcher. The cell phone app also captures partial deliveries and rejection of items with user defined reason codes, and also pictures taken on the cell phone, such as for damaged items.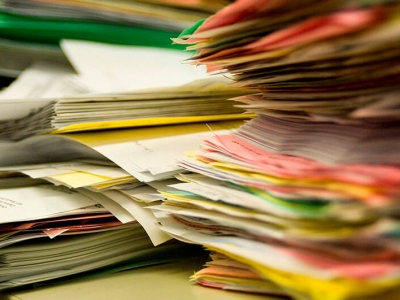 Eliminate Paperwork
Track-POD helps you to reduce or completely eliminate paper flow. The routes, customer names, addresses, sales orders, items, quantities, weight, special instructions, and expected delivery time all appear on the driver's cell phone. Electronic signatures are captured on the cell phone and so are any pictures taken by the driver such as for damaged items. The system also automatically e-mails a PDF delivery confirmation document to each customer.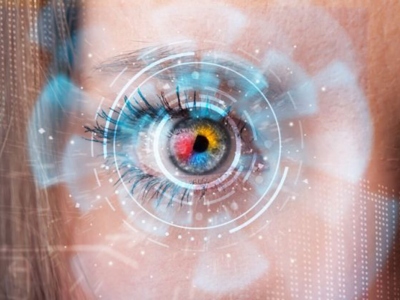 Visual Communication
Receive instant updates on any delivery issue with pictures that provide additional evidence of delivery or for customer rejects in case of damage. The pictures can be taken by the driver using the Track-POD cell phone, and can also immediately be viewed by the dispatcher. This feature provides immediate update and feedback regarding any delivery or pickup issues. The pictures can be attached to related transactions such as delivery or sales orders.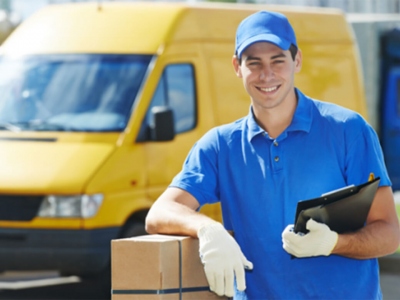 Real-time Delivery Tracking
The real-time delivery status of every order and the freight can be tracked at all times by the dispatcher and by management. You will always be aware of the exact status of any delivery order, pickup, driver's location and any issues that may arise along the route. This will allow you to take care of any issues instantly, and also to invoice the customer much faster.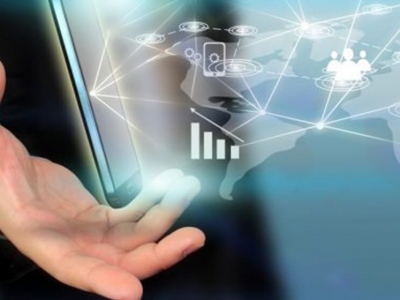 All-in-One Mobile Solution
Track-POD is a complete and powerful easy to use and to learn mobile logistics solution. Your cell phone is the only major tool that you and your team will need for effective delivery service monitoring. Therefore, bulky equipment for GPS tracking, scanning or navigation is no longer needed. You can also attach a mobile printer to each cell phone so the driver can print an invoice upon delivery.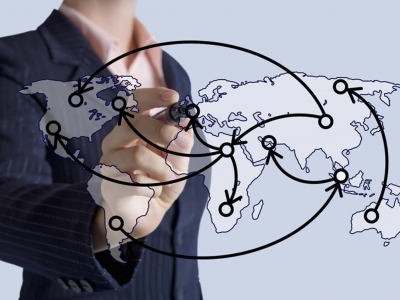 Complex Route Planning
Track-POD is a logistics and dispatching software with an excellent route planning tool. You can use it to perform very complex route planning tasks with several departure and arrival locations. Every route that needs to be followed by your driver and every delivery or pickup location will be displayed on the driver's cell phone screen and on the dispatch board. The dispatcher has an Optimize tool on their screen, and they can always re-arrange routes, even when the driver is on the road.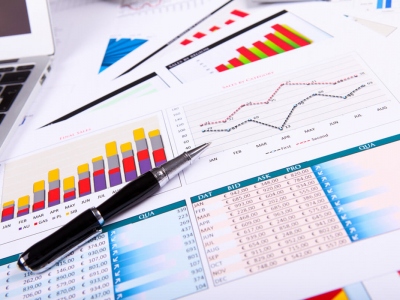 Detailed Analytics and Reports
The Track-POD Analytics feature provides you with a detailed inquiry about each and every delivery and pickup, such as the driver, route, date, order number, customer, route, color coded status, arrival time, reject reason and eSignature. This inquiry allows you to monitor driver performance and it can be exported to Excel or to PDF.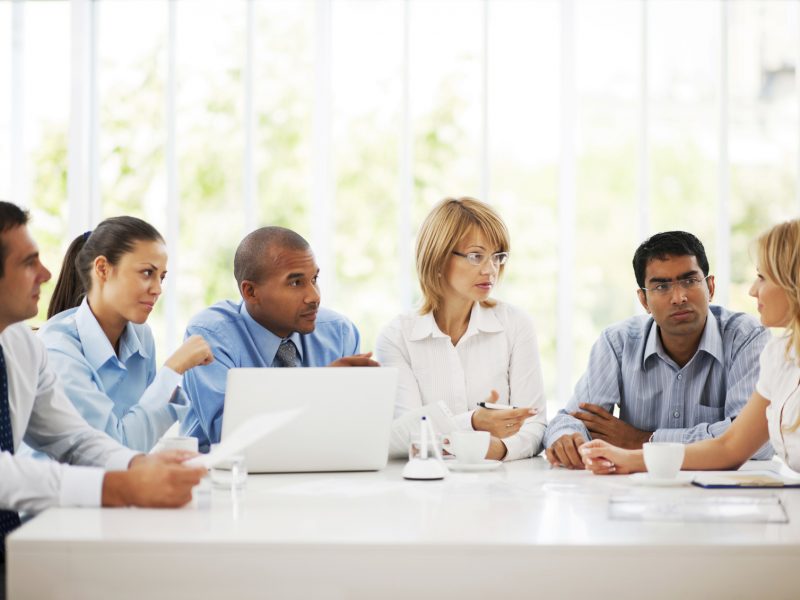 Implementation Services

Installation and Setup
Project Management
Training
Customer Support
Software Enhancements and Interfaces
Data Conversion
Testing